Life Insurance for Better Protection – Alliance Insurance Associates
November 19, 2018 in Life Insurance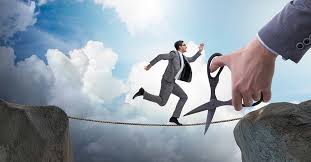 It is very important nowadays for people to have insurance because it will make their future secured. We cannot predict what would happen in our lives that is why it is a must that we should always be prepared for it. But the good news is, there are many insurance companies that are offering services related to insurance.
Life Insurance Daily is one of the insurance companies that would give people the insurance coverage that they need. Insurances are available in different forms and coverage. It is important that our life should be insured to prepare for the things that may happen to us. The types of life insurance may depend on the service it covers and it provides.
The following are the types of insurances that people should be aware of:
Variable Life Insurance – This type of life insurance is the combination of whole life insurance and the traditional protection and it allows the person to choose the kinds of funds to be invested. This include separate and general account. Separate account has different kinds of investment fund such as money market fund, equity fund and bound fund. On the other hand, general account is not only intended for individual policy because it is the insurance provider's account liability.
Universal Life Insurance – This type of life insurance is also called as adjustable life or flexible premium insurance that is a whole life insurance variation. This would provide the insured person a policy that is permanent giving them benefits of cash value that is based on the rates of current interest.
Variable Universal Life Insurance – This is a combination of variable and universal life insurances. This would give the insured person a chance to select his or her preferred investment and death benefits as well as the chance for the premiums to be adjusted. This is also under the classification of securities which means that it is Securities and Exchange Commission (SEC) subjected.
Term Life Insurance – In this type of life insurance, the beneficiaries would be protected from financial loss that results from the insured's death, but the protection would last for only a limited time. This insurance has a period of 30 years without having cash values. This is beneficial when the protection has only limited time.
Whole Life Insurance – The insured individual would be provided with lifetime insurance protection. This is commonly called permanent coverage. This type of life insurance has cash value in wherein there is an increase deferred tax in an amount that is guaranteed contractually.
Those are the types of life insurance that when used properly would benefit the insured person in many ways. Daily Life Insurance would help and guide you in choosing the right insurance coverage that will suit your needs. Through this, you would not have a hard time looking for the right insurance for you. This is not only insuring your own life but also the family that you have. No wonder that there is an increasing number of people who are availing life insurance to cater their needs and secure their future.