Commercial Insurance – Alliance Insurance Association
November 27, 2018 in Commercial Insurance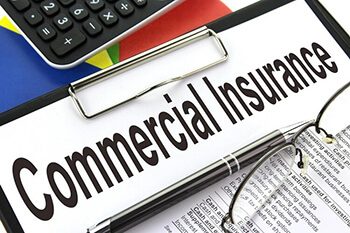 If you are the owner of your own business then you'll know that there are many things you
have to be aware of to make sure your business runs efficiently and legally. One of the
main things to arrange early on is commercial insurance. It does not matter what type of
business you own, as long as you have physical property than can be damaged or stolen
you must have commercial insurance. This may be obvious to most people but what may
not be so obvious is who you should contact to get the insurance.
When you're looking for commercial insurance for your business you should only contact a
insurance company or agent. They are qualified to help you make the right decision and
assess your needs. It's important to find a company who deals in commercial insurance as
a lot of companies only deal in home or car insurance. A company who deals specifically
in commercial insurance would be ideal as they will have experience in everything that it
entails.
It is not difficult to seek out commercial insurers. You can either look online or search
through your local business directory. If you're searching online then try to be as specific
as possible with what you search for. For example if you own a fleet of vans then you
could type something like ʻcommercial van insurance'. It's important to research the
companies you come across and find out whether they are reputable or not. Another way
to find insurance companies would be to ask the advice of any friends or family who own a
business.
Once you decide on a company it is a good idea to contact them directly. In many cases if
you fill out your details on their website they will contact you. This is a good idea as you
can then discuss your exact needs and they can tailor a quote to suit. Not all companies
will contact you directly as it's not always needed. Some decide on a company
to insure than others for various reasons.
This covers everything you should know to get the right quote for your business. Before
you settle on a company you should be sure that they have steady finances and pay out
when a claim is made. You do not want to find yourself in a position where you need to
claim but the company will not pay out.