Motorcycle Insurance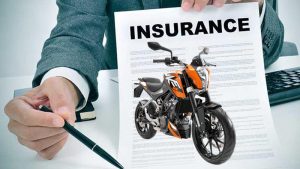 When you buy any vehicle then company provide one another facilities for insurance. Two wheeler (Motorcycle) is one of the most unsafe modes of vehicle, accounting for a majority of accidents and fatalities on the road. So it is very important for Motorcycle insurance policy covers you financially against damages to your bike or scooter and injuries sustained by you due to unforeseen events such as accidents, thefts or natural disasters.
Motorcycle Insurance policy are covered your area: –
Covers damage to your motorcycle and other people's vehicles and property.
Loss or damage due to natural calamities
Accidental damage
Theft
Fire
Travelling expenses
Emergency accommodation
Legal liability
Lifetime repair guarantee